Monty looks forward to cup run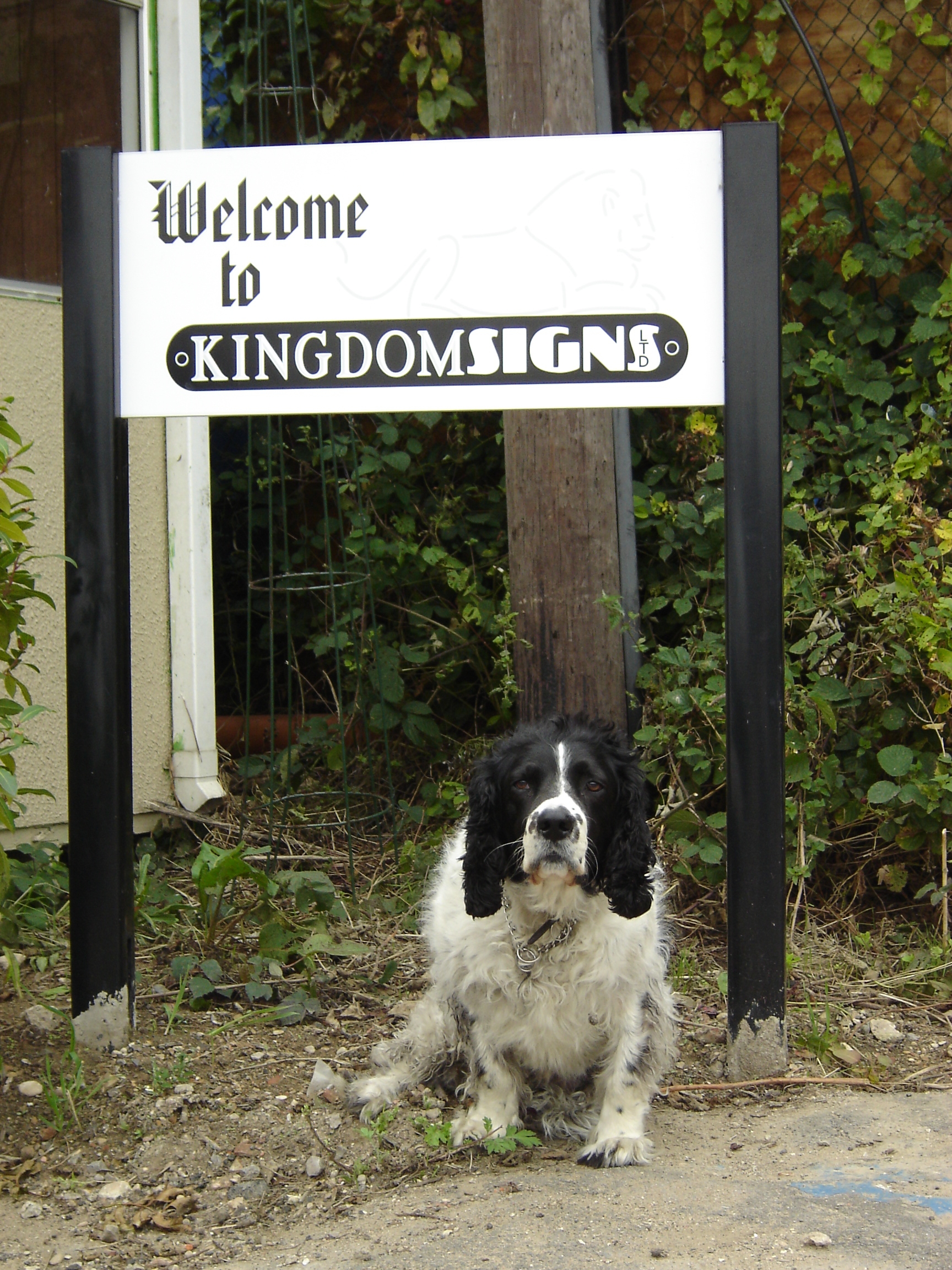 Many Charlton fans are hoping for a cup run to bring an exciting end to a season that looks like ending up in mid-table after early hopes of European qualification. They are joined in this hope by our third ranked canine match analyst, Monty Martin from Blewbury, Oxon. whose work is currently limited to cup games.
Monty's day job is as meeter 'n' greeter at our sponsor Kingdom Signs, but he has taken the week off to join senior analyst Hooch the Pooch for mutual improvement classes. Hooch is spending the week on holiday in Chilton, across the fields from Blewbury.
Hooch told us, 'Basically we are working on the offside rule. It's quite simple really. We look at videos of matches at The Valley and learn from the mistakes by the linos.'
Hooch revealed that the Association of Canine Match Analysts is working on a plan to use retired greyhounds as linos. 'They would be faster than the human equivalent, they would have a better understanding of the offside rule and they wouldn't suffer from premature hair loss.' Hooch has some hopes of the plan being successful: 'We are anticipating the backing of Sepp Blatter at Fifa as we hear that he is completely barking.'
In relation to Monty's hopes of promotion to some league games, Hooch said: 'Some people that spaniels are too excitable to be match analysts. Many journos are still opposed to us and we have to control barking, jumping up and licking in the press box. However, Monty is becoming more mature as he becomes older and he has great potential.'
Monty's favourite player is Dennis Rommedahl.