Arsenal preview
Dennis Rommedahl was interviewed last night on
Sky Sports News
about Saturday's clash with Arsenal at The Valley (with the number of unsold tickets now down to 600). In effect what he said was that to get something out of the match Arsenal had to have a bad day and Charlton had to have a good day. And one might add that we haven't had many good days recently.
Our record against Arsenal at home in the Premiership makes dismal reading: lost 5, won 1, drawn 1. When one comes a long distance to matches one tries to retain a glimmer of optimism, but I will stick with my CAFC picks prediction and go for an Arsenal win, 0-2. So far this season my points total is pretty much as predicted, but I still think we can get enough points to survive.
Reid is on the path to recovery, but this may well mean an appearance on the bench. What most of the Addickted would like to avoid is the dreaded 'Double H' formation in midfield. One of them is ok, but the two together are lethal. This is why Reid's reappearance is important.
In central defence it will not be the not quite good enough (or consistent enough) Fortune and the rather risky El Karkouri. Hreidarsson will presumably stay in the left back role.
After tomorrow we can lick our wounds, get more players back to fitness and hopefully start getting some points.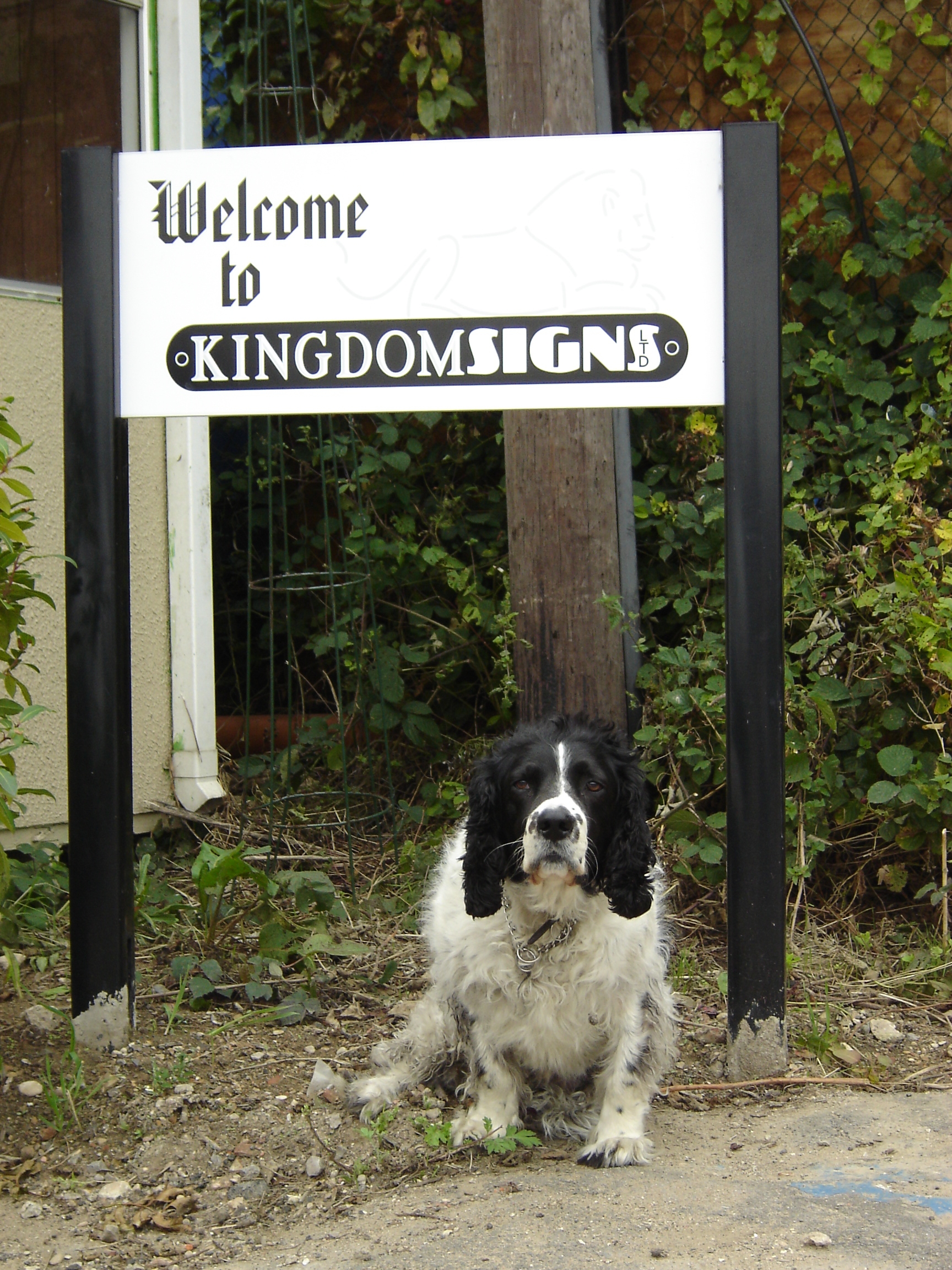 Monty Martin, a lucky mascot?
Monty Martin
is staying on Romney Marsh for the weekend and has been named as match analyst for his biggest match yet with the excitable spaniel hoping to bring the team some luck. He will be travelling to the match by Rickshaw.