West Ham preview
Charlton face another crucial game in the Premiership mid-table league away at the Boleyn Ground today. Victory would take the Addicks into the top half of the table above the Toffeemen whom they face next week, but it would need a substantial win to get above the Irons on goal difference.
The Times
Fink Tank didn't know what to make of the match yesterday being effectively unable to distinguish between the prospects for a home win, away win or a draw. Form isn't much help as the Addicks have won two and lost two there in the Premiership, although that includes a 5-0 tonking.
Morale among Charlton fans is suddenly much higher as a result of the club's imaginative arrangements to get fans to the replay at Boro, thus reviving the old Charlton spirit. All credit to those involved at the club, including chief executive Peter Varney. However, only about a thousand fans are going to Upton Park today, including Erith's Paul May who will be providing his usual well oiled but nevertheless incisive match report.
Much of the media comments has focused on the chances of a 40th birthday goal by Teddy Sherringham. I find this a difficult match to call, but I am going for a 2-2 draw.
Rickster faces re-election bid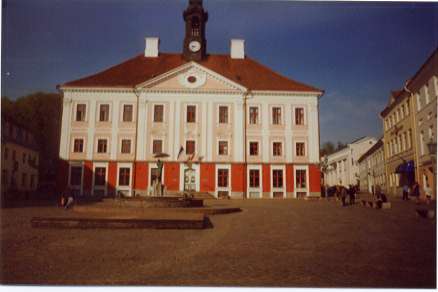 The official residence of the Mayor of Welling was the location for much of the groundwork on the highly successful Rickshaw service
Elsewhere we have been reminded that former Valley Party stalwart Cllr. Rick Everitt will be seeking re-election in the New Labour interest to Bexley Council. The Rickster only just won election last time round and his potential Rickshaw supporters are widely scattered throughout rural and coastal Kent. The Reading politics graduate is a shrewd political operator and an assiduous ward councillor, but it may be that the Mayor of Welling's official residence will have a new tenant come May.